Our vehicles
Our fleet offers a wide range of possibilities to meet all types of needs.
The volumes offer range from 1 to 80 cbm.
All our vehicles are subject to preventive and regular maintenance to ensure the transport safety. They are also equipped with a geolocation and temperature control system.
We can propose additional equipment for specific transports such as video monitoring of the cargopart, sealing of the truck, electrical plug in to deliver power to machines during transport, custom-made stowage bars, dry ice refill, additional temperature sensor...
Find out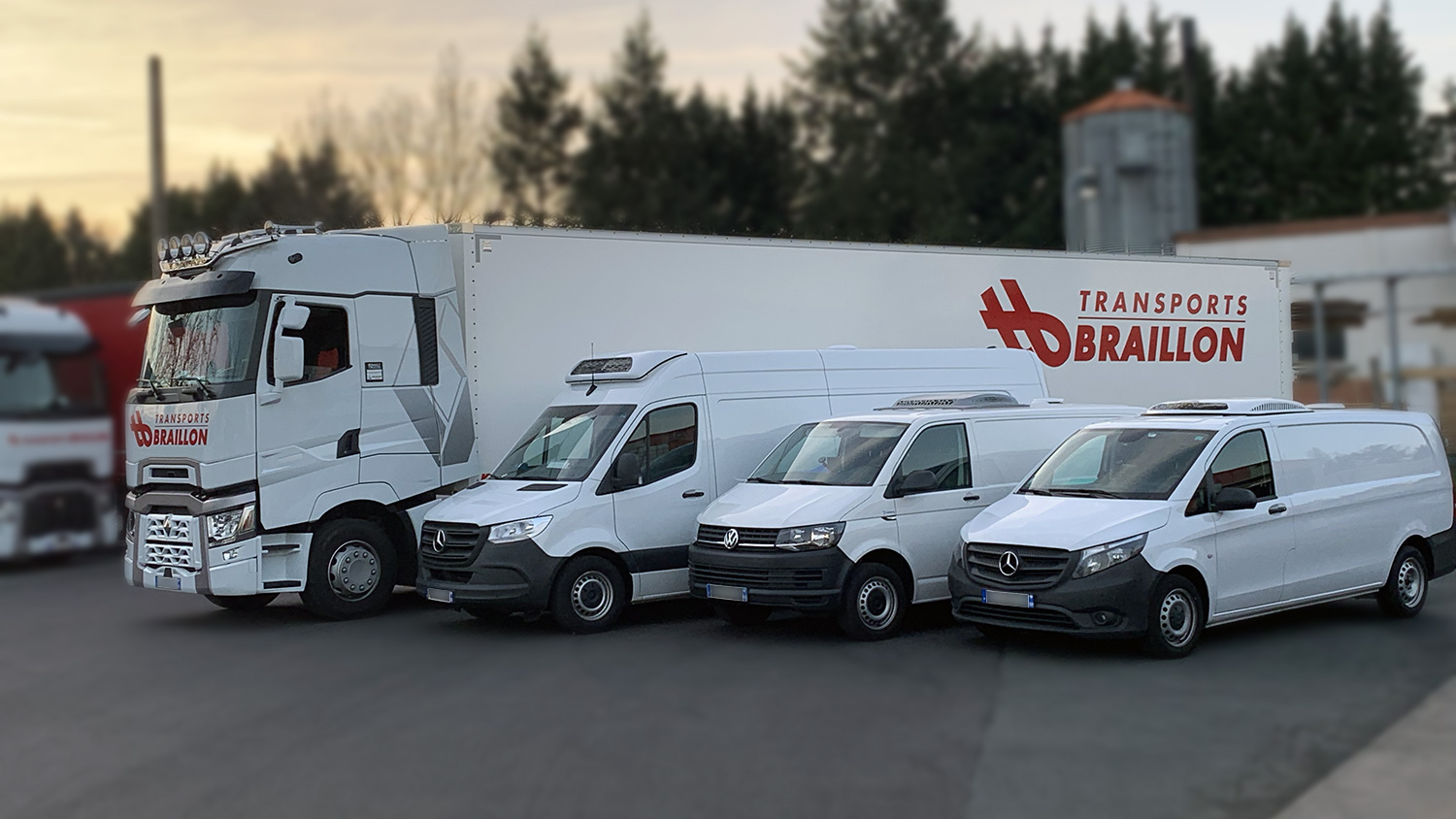 Vehicle equipment
We offer a range of recent vehicles, maintained and approved for the transport of sensitive products. They are all equipped with the latest technologies in terms of security, traceability and disinfection.
Geolocation

Real-time tracking of all vehicles with great accuracy on location in order to track journeys and predict delivery times as close as possible to reality.

Alert

System for triggering alerts by drivers in the event of an incident or difficulties on the road in order to directly notify the operations manager and the appropriate emergency services.

30°C to +30°C

Temperature set inside the cargo part of the vehicle according to your specifications and monitoring in real time by the driver and the operation department thanks to a permanent display system. Detection alarms are triggered if the set temperature thresholds are exceeded.

Specific equipment

Each vehicle has a power outlet to connect to an external source in order to maintain the temperature when the vehicle stops, this system is regularly used for long journeys.

Active air extractor

Active air extraction system coupled with ventilation hatches to allow permanent air renewal in the cargo van.

Disinfection system

Our vehicles are equipped with an on-board disinfection device allowing its implementation regardless of its location and allowing a safe reloading of goods.

Discretion

We have unflagged vehicles to ensure discretion and safety.
Transport of dangerous and infectious goods
Transport of infectious samples
Transport of biological samples
Transport under liquid nitrogen
Transport under dry-ice
Supply of transport box with adapted marking